There are many different jobs that you can get with an Information Technology Associate Degree. With this degree, you will be able to work in many different fields, such as computer support, network administration, and web development. Keep reading to learn more about the different jobs you can get with an Information Technology Associate Degree.
What is information technology?
Information technology (IT) is the application of computers and telecommunications equipment to store, retrieve, transmit, and manipulate data, often in the context of a business or other enterprise. IT is considered a subset of information and communications technology (ICT). The term is a synonym for computer science, the theoretical foundations of information and computation. Still, it encompasses various topics, including software engineering, information systems, database management, information architecture, knowledge management, and social media. Those interested in an information technology career should consider pursuing an IT associates degree.
Information technology degree programs typically cover many topics, including network administration, information security, software development, and web design. In addition, many information technology degree programs offer concentrations or specializations in specific areas of information technology, such as big data, cloud computing, or information systems management. An information technology associate degree can also lead to several jobs in the technology field. These jobs include network administrator, computer systems analyst, and software developer.
What is a network administrator?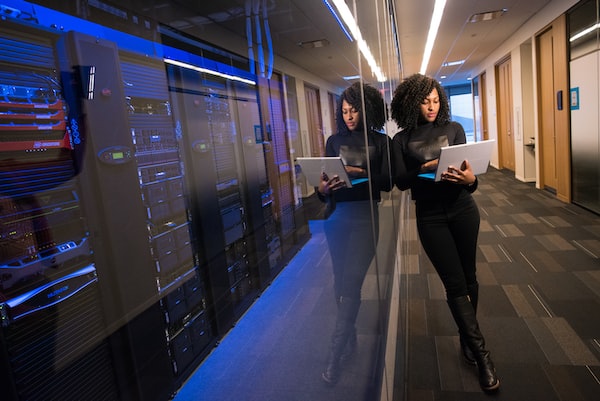 A network administrator is a professional who is responsible for the day-to-day operation of a computer network. This includes tasks such as installing and configuring network hardware and software, monitoring network performance, and troubleshooting network problems. Networks can be small and straightforward, consisting of just a few computers, or they can be large and complex, consisting of hundreds or even thousands of computers. In order to manage a network successfully, a network administrator must have a detailed understanding of the hardware and the software that make up the network.
The network administrator must also be familiar with the different protocols that are used to transfer data over a network. These protocols include both the older, legacy protocols, such as Ethernet and TCP/IP and the newer, more advanced protocols, such as Wi-Fi and Bluetooth.
What is a computer systems analyst?
Computer systems analysts are responsible for designing, developing, and maintaining computer systems. They work with clients and other members of a team to understand the business need and then create a system that meets those needs. They may also be responsible for testing and troubleshooting systems. Computer systems analysts must have a strong understanding of how computers work and how to solve problems. They must also communicate effectively with clients and other team members. Excellent problem-solving skills and attention to detail are essential for this career.
What is a software developer?
A software developer is someone who writes code for software applications. They may work for software companies, writing code for clients or their projects. Some software developers specialize in a particular type of software, such as mobile apps, web applications, or gaming software. Others may be generalists, writing code for a variety of applications. No matter their specialty, all software developers need to have a strong understanding of computer programming concepts and principles. They must be able to write efficient, reliable code that is easy to understand and maintain.
Software developers typically have a college degree in computer science or a related field. They may also have certification in specific programming languages or frameworks. The work of a software developer is challenging and requires a great deal of creativity and innovation. But it is also gratifying, as it enables people to use technology to do things that were once impossible.