Finding a career that suits your way of working and inspires you can take time. However, if your professional journey is rewarding, the effort you put in at the start will be worthwhile. People choose a path for different reasons. Some have specific goals in mind, others want to gain knowledge, and some want the guarantee of a high salary. Even so, after a few years, your aspirations might shift, and you could change your role or retrain for a completely different industry.
Careers evolve and shift throughout our lives, but jobs with the best prospects will also offer you scope for change. The following roles are some of the most coveted in the US. They set you on a flexible career path, with plenty of options when it comes to specializing, taking on more responsibility, and progression.
Nurse practitioner
Nurse practitioner roles are available in many areas of medicine, including psychiatry, acute care, and pediatrics. NPs work at the highest levels of the healthcare system to assess, diagnose and provide the correct treatment for all kinds of patients. During the COVID-19 crisis, their role was broadened considerably in many states, giving NPs far more responsibility and clinical independence. As a result, they are often the primary provider of care for Americans.
Nurse practitioners tend to offer their patients a holistic approach, one that treats the whole person rather than their symptoms. They use preventative techniques, such as testing, vaccinating, and monitoring, as well as promoting a healthy lifestyle. As a student at Spring Arbor University, you can work towards becoming a nurse practitioner through a program of online learning. Developed for working nurses, the programs include four different career tracks so that students can focus on the specialism of their choice.
Elementary school teacher
If you like the idea of working with children and would prefer a role in which every day brings new challenges, teaching could be a good choice. Elementary school teachers inspire younger children with their enthusiasm and nurturing outlook. It's an extremely rewarding role in terms of personal satisfaction, but it's also a well-paid position. Moreover, vacation days are plentiful, as most elementary schools are only open for nine or ten months of the year.
Great job security also marks this role out as one with excellent prospects, as teachers are needed all over the country in rural, suburban, and city schools. Therefore, graduates can pursue opportunities across the US and beyond – if they plan to travel. Finally, because professional development is a key part of the role of every educator, teachers can expect to move up the career ladder at a pace that suits their ambitions.
Market research analyst
Working with companies to deliver insight into consumer behavior, market research analysts are in high demand. Understanding their customer's wants and needs gives any business a competitive advantage, which means the best market research analysts can command an excellent salary. People in this field need excellent attention to detail. Moreover, as they work alone as well as with a team, they need to be confident in using their initiative.
The day-to-day work is dynamic, with the need for regular client meetings, the writing of proposals, and advising junior members. If you are skilled in the use of IT and computer models, understanding the statistical software programs which are essential for this role should be easy. The training for this job is extensive, but the prospects are excellent. Experienced market research analysts could move into a management position or work freelance as a market research consultant.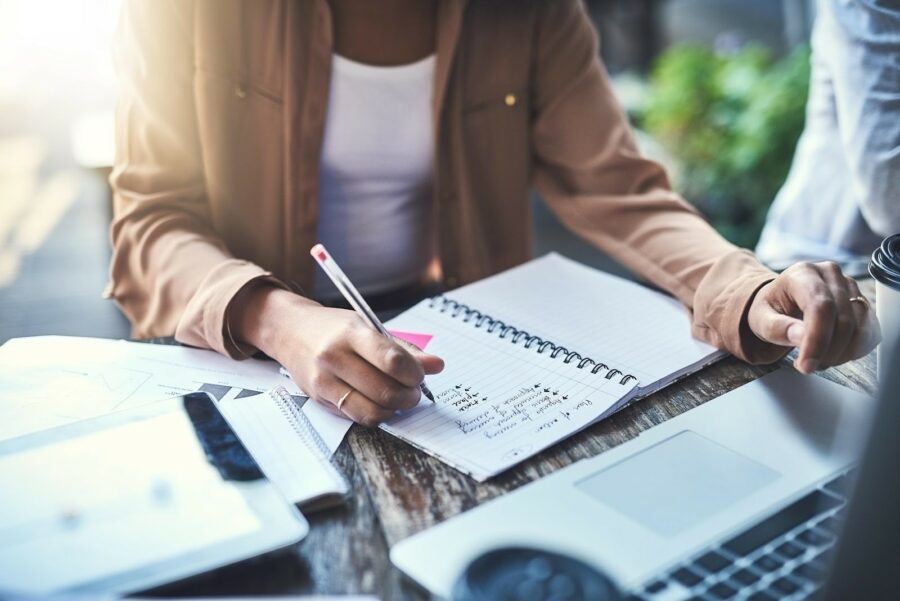 Accountant
People who are looking for a great career with lots of responsibility might want to consider accountancy. All accountants agree to act in the public interest, so the job is not just about fulfilling the needs of their employer. The audits they perform must be carried out independently and professionally, which confers a great deal of personal responsibility. This is rewarded with an excellent salary and career opportunities in businesses, schools, and government departments across the US. As well as accounts, they oversee tax returns, manage financial products and deal with real estate. It's a varied role in which every day is different. Moreover, as many accountants now choose to work remotely, their lucrative career has an extra degree of flexibility. With experience, accountants often progress to opening their own business or working on a self-employed basis.
Information security analyst
One of the many well-paid jobs in the security industry, information security analysts work in an in-demand area. Dealing with cybersecurity, they are confident around all kinds of tech and have the skills and knowledge to spot anomalies and breaches. They assess the vulnerability of their client's systems, respond to incidents and provide threat intelligence. The work is fast-paced, exciting, and fascinating, with opportunities to learn on the job and continually upskill yourself.
According to the US Bureau of Labor Statistics, growth in the hiring of information security analysts will increase by 35% between 2021 and 2031. A figure that is described by the bureau as 'much higher than average.' In this role, analysts often collaborate with other tech experts to solve problems, but as their skill set grows, they may choose to work alone as a consultant.
Project management specialist
Project management specialists work with various organizations to ensure their projects are completed successfully, on time, and within the set budget. They keep teams of people organized by creating plans, confirming goals, and maintaining excellent lines of communication. Working on the ground and with stakeholders, they ensure a project reaches closure before moving on. It's a vibrant role that suits people who thrive in a challenging environment. As you are essentially tasked with the success of a project, be it in advertising, construction, or computing, the level of responsibility is high.
This leadership position is a good choice for people who can be team players, as the people around you will need guidance and support. As so many industries require project management specialists, this career is exceptionally varied, and the skills it fosters are highly transferrable. Along with career flexibility, project management specialists can expect excellent remuneration, which rises in line with a person's experience.
Operations manager
Most medium and large businesses employ an operations manager to oversee the day-to-day running of their workplace. They help to manage inventory and supply chain issues, design a budget and assist in the hiring of new staff. As it is an upper-level career, roles in this field offer a good salary. However, if you're planning a career in OM, it's worth remembering that some industries pay more than others. Scientific, technological, and professional services are the most generous, while construction is at the lower end of the scale.
Operations managers who have additional skills in management, accounting, and business communication have the best chance for career progression. After building their experience and adding some related certifications to their resume, OMs could progress to managing larger facilities or into an executive leadership role.
Software engineering
There's more to software engineering than coding. In fact, this is a pioneering field which attracts self-motivated people. As businesses seek out more convenient, safe, and efficient ways of automating their workload, the demand for software experts continues to soar. People with advanced math and science knowledge, who feel at home in the IT world, would excel in this role. Moreover, if designing, implementing, and testing systems of all sizes inspire you, then you'll never be bored at work.
Software engineers are needed in a range of development environments, from global computing design firms to smaller manufacturing companies. However, they could also choose to work with game developers or in cybersecurity settings, so changing roles and moving into new industries is certainly achievable.
Financial manager
When an organization wants to bring its financial position into line with its business plan, they often call in a financial manager. If you choose this career, you'll need a profound understanding of fiscal supervision, from mitigating risk to raising profit margins and protecting a business's financial health. The ability to reach short-term objectives while maintaining a long-term goal is essential. Good communication skills are key, as financial managers need to condense a large amount of complex information into reports that are accessible to others.
Working with individuals or large companies, they are adept at guiding their clients toward sound financial decisions. With a few years of professional experience, people in this field have several options when it comes to career pathways. They could choose a senior management position in an industry of their choice or open a private consultancy and work freelance.
The choice is yours
The average American will spend nearly eight hours of each working day in their workplace, so finding a career you enjoy is important. Before committing yourself to study or training, put plenty of thought into determining what career will suit you. Consider your personal strengths, the environments you feel comfortable in, and what you hope to achieve in the long run.