Australia is known for its many beaches and wildlife, attracting visitors who want to explore distant lands. It has 10,685 beaches, which tourists love for their turquoise waters and natural life. Many beaches are great so you can have a perfect day without crowds.
Here we will mention the most popular beaches in Australia you should visit. It is also essential to know that not all beaches can be seen as it is a country of wild nuances, and man has not yet settled in many places.
Let's start with this small but significant list of fabulous beaches to explore!
1. Whitehaven
This beach is one of Australia's most exotic on Whitsunday Island. You can rest and walk on intense white sand and explore caves, turquoise waters, and significant vegetation. Indeed, you will have an incredible time, plus it has no buildings, so the view is fantastic and stunning.
2. Noosa Main Beach in Queensland
It is one of the most beautiful beaches with crystal clear waters you will find in Australia. You can have picnics, enjoy a romantic evening or share its beautiful golden beach with family or friends.
The water is transparent so that you can see colorful fish, perfect for snorkeling; you can also rent a bike or kayak and explore the different cafés and restaurants in the area.
3. Cable Beach
With 22 kilometers long, it is known for its large size for walks. In addition, something surprising is that while walking it, you can see fossilized dinosaur tracks dating back 130 million years.
You can also enjoy a variety of restaurants on the beach and try some seafood dishes while enjoying a delicious glass of wine.
4. Bondi Beach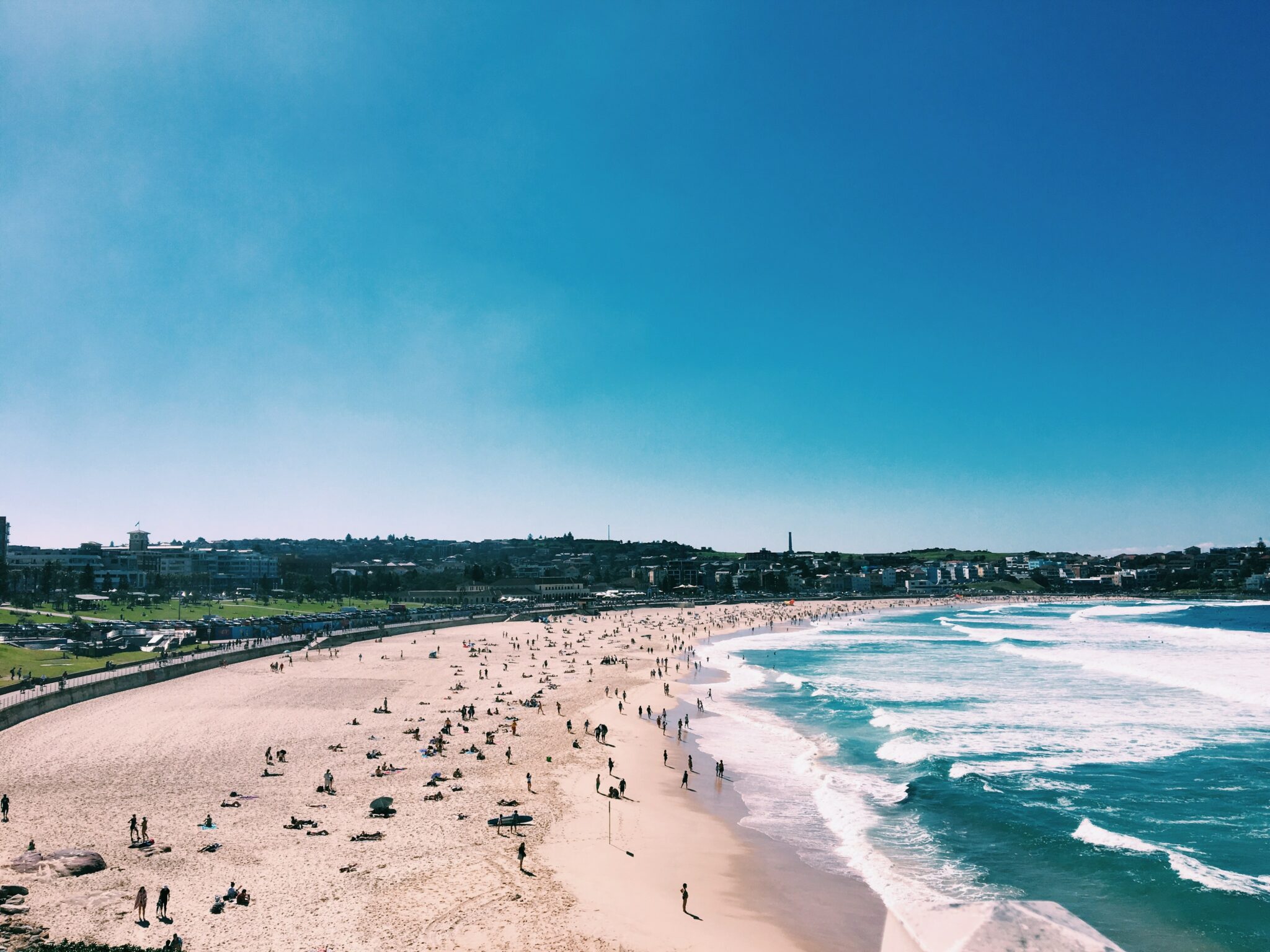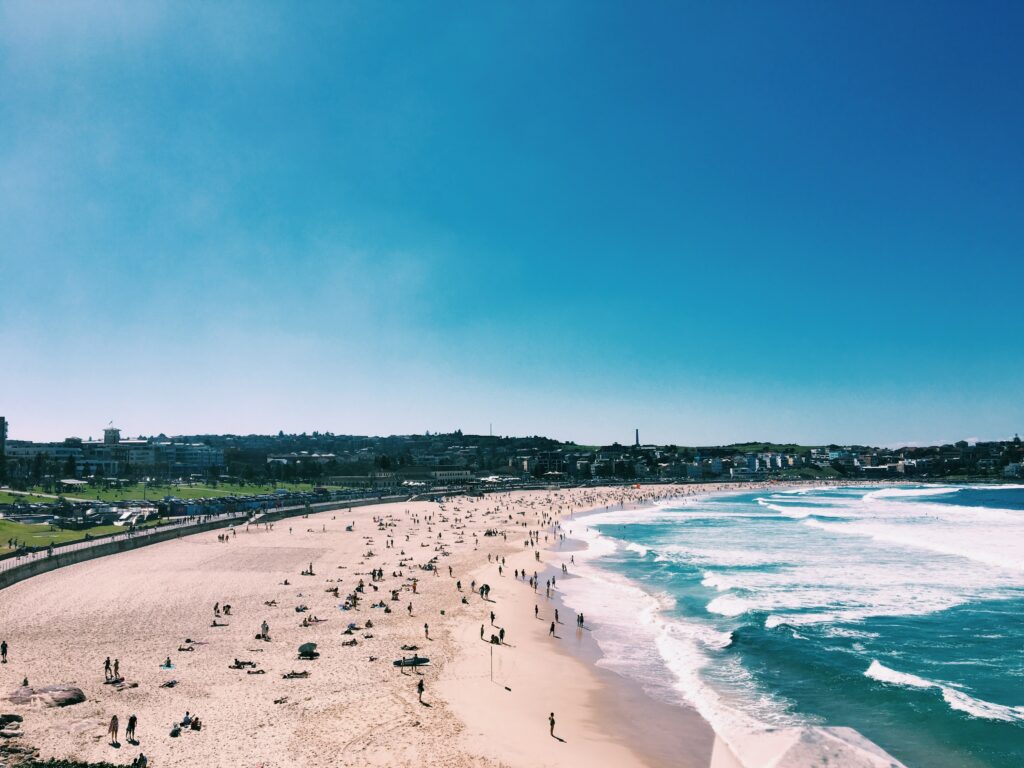 It is one of the beaches with urban vibes in Sydney. It could even be the most popular place to spend a weekend. Here you will find sportspeople having a good time, and you can walk along the seashore while enjoying the fantastic views.
5. Golden Beach
Crystal-clear waters, natural wonders, and incredible sunsets are what you will have when you visit this beach. You can relax, swim, snorkel, walk along the golden beach, and explore and venture out to discover marine life that will leave you with a unique experience.
6. Four Mile Beach, Port Douglas
The stunning Port Douglas coastline boasts a four-mile-long beach that offers a range of activities such as swimming, fishing, snorkeling, walking, and cycling, making it a favorite among visitors.
Wildlife species such as turtles, dugongs, and dolphins call this beach home. The waters surrounding the beach also contain an abundance of fish, making it one of the top fishing destinations in Australia.
Did you like this article? Are you ready to visit Australia? If you want to experience these paradisiacal beaches for yourself, we invite you to visit iVisa. Here you will easily find everything you need to know to apply for your Australia eVisitor Visa. This multiple-entry visa is for travelers visiting Australia for tourism or seeing friends and family.
Whether looking for a relaxing beach vacation or an adventurous excursion, Australia has something for everyone. So grab your sunscreen and your travel document, and prepare to explore!