Germany is located at the heart of Europe, and over the years, it has attracted foreigners to live and work in this versatile country. With its high standard of living, a wide range of culture, sports and not to mention its rich history, Germany is a sought-after destination worldwide. With its position as an economic power in Europe, there is a strong labor market in Germany with job opportunities in a number of different sectors. Working in Germany is a perfect chance for you to show your competencies and allow you to progress and even be promoted and get titles such as team manager at a company which specializes in the sector you are qualified and interested in.
The first steps you need to consider before moving is to sort out the necessary documentation such as your visa, tax number, finding the proper housing option, opening a banking account etc. Most importantly, you must register for health insurance Germany-wide which is mandatory. Once you start living and working in Germany, you can choose between public statutory German health insurance (gesetzliche Krankenkasse, GKV) or private insurance (private Krankenversicherung, PKV).
Here we list some other tips to help you kick-start your career and take advantage of all the abundant opportunities that Germany offers:
Finding The Right Job Opportunity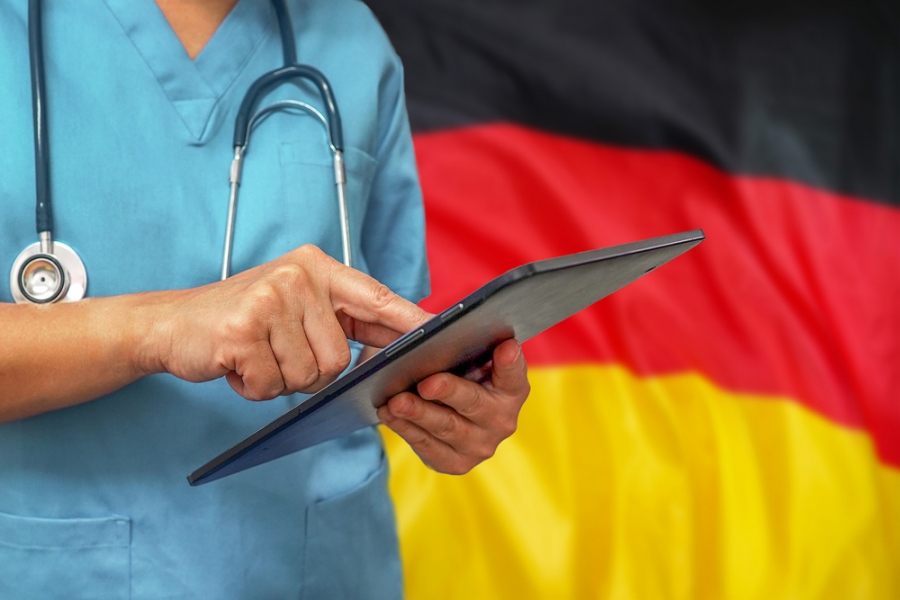 The German economy is growing rapidly, and skilled workers are trying to cover the shortage of staff in certain occupations. The German labor market offers excellent opportunities for well-educated candidates. Having the right university or college degree is an essential step in getting a high-paid job in Germany in some of the best work environments in the world. German companies generally look for international workers to work in the main sectors, which are:
Doctors and healthcare providers: Hospitals and practices in Germany have a shortage of physicians. Trained caregivers and nurses can easily find jobs in Germany. Hospitals, retirement homes, and other healthcare institutions need qualified staff. Those who have been trained for health care in their home countries can receive an equivalent degree in Germany. However, there is a prerequisite for their health status and knowledge of German; in certain states, the language level must be B2 and B1 in others.
Technical professions: Engineer, car, electronics, construction, information technology, and telecommunications are among the sectors with the highest need for employees in technology. Engineers can enjoy a good career and a decent salary in Germany, which is one of the most industrialized countries in the world. There is a need for experts in areas such as electrical engineering, construction, machinery, and vehicles. The digitization process further increases the need.
Researchers and scientists: Germany offers great opportunities in the sphere of science. There are attractive positions for researchers both in the private sector and in public research organizations.
Work Climate
An important aspect of German working culture and environment lies in structure and hierarchies.  German business culture is considered very professional. The Germans clearly distinguish between work and leisure, which is reflected in the different meeting cultures. In Germany, you should usually be direct and go straight to the point during a business meeting. In general, "Sie" (You) is the formal and common address in working and business life in Germany. It creates distance and prepares a factual basis for a conversation. The Germans are extremely punctual people and attach great importance to discipline. They are always on time, and they respect and follow what has been agreed.
Learning The Language as an Advantage
Learning the German language can give a boost to your career: being able to speak, explain and negotiate in this language makes you more attractive on the German labor market, gives you more self-confidence, and can lead to a higher salary. It can be an advantage in your professional and private life, regardless of which industry you want to invest yourself in.
There are about 100 million people whose mother tongue is German, and the language is the most widely used throughout Europe, considered among the ten most common languages in the world. Germany has Europe's strongest and largest economy, which ranks fourth in the world. The German language will especially benefit your career if you have a profession in science, finance, or engineering.
Learn how to network
The key to success can often be found through one's ability to network and meet new people, especially when you are in a new country. Today, it is essential to create contacts, both offline and online. But how do you network to get the effect you want? Here are some concrete tips on how to do this in Germany.
Be humble and show respect. Show that you are interested in and ask questions without taking over the conversation. Think through the purpose of your networking and create a strategy on how to get there. Try to get outside your comfort zone and do your preparatory work – research and gather as much knowledge as possible about those you will meet and the area in question. Remember that it is about giving and taking. Networking works both ways. Do your best to distinguish yourself and make the person remember you.
Work and Life Balance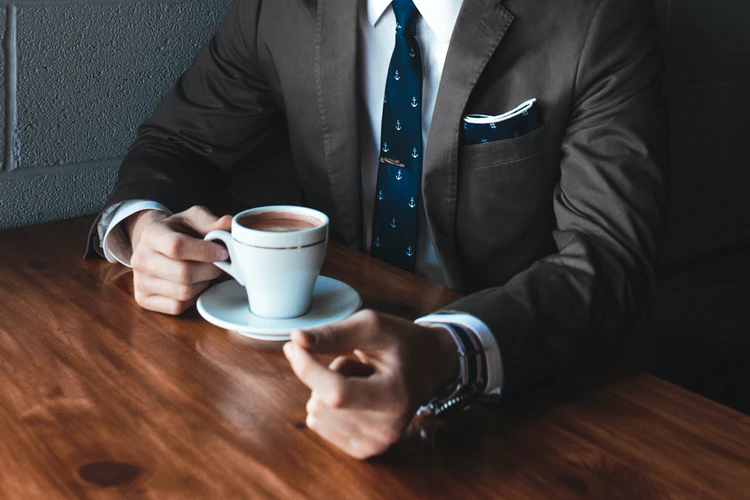 Although the German people are true professionals and career-driven people, they still try to create a balance between their work and private life, which is paramount for a high-quality existence. The German working day usually lasts from 9 am to 5 pm. An average working day, therefore, takes eight hours. 48 hours is the maximum number of hours you can work in a week, which is laid down by the Working Time Act (Arbeitszeitgesetz).
By law, all workers in Germany are entitled to a 30-minute break. Germany has a huge number of national holidays: no less than 19. Most employers offer their employees 25-30 days of holiday. It is much higher than what is common in other countries. By comparing data on work intensity, institutional support, legislation, and livability, research conducted last year showed that residents in three German cities, namely Munich, Hamburg, and Berlin, achieve an excellent well-rounded life and work balance.
In Closing
Whatever the field you want to pursue your career in, make sure to first identify your occupational qualifications so they can be recognized, do some research on your chances of finding a job, and see in which German city the specific job position is most in demand. Make a good introduction to your future possible employer with a proper application that includes a cover letter, a CV, and certificates you might additionally attach. Bring attention to your strengths and qualities, aiming to make the right impression. When called for a job interview, make sure to be punctual, respect the dress code, look sharp, and needless to say, be well-prepared and informed about the company you have applied for. Having these tips in mind, you are all set to embark on a journey to realizing your career ambitions.