Are you aware that visual merchandising is the first step in the retail sales process? With the help of this technique, your products will be sold before the customer even steps foot inside. And once they are inside, it's the store's layout, not the salesperson, that will determine whether or not they make a purchase.
We're here to tell you that virtual merchandising is essential for every store! It helps get the word out about your company, tells your brand's story, and gets people to care about your product. Without it, you can basically kiss your physical store goodbye. Check out this link for more https://studiorever.medium.com/visual-merchandising-a-step-by-step-process-6f1c4cfeb1a0.
You've certainly heard the adage "retail is dead" thrown around a lot lately. The retail industry has been profoundly shaken up by the popularity of online shopping. Sure, online shopping is fun and convenient, but retailers shouldn't let it take over the world!
We don't blame you if you wonder whether brick-and-mortar stores are indeed extinct. Why would someone want to put money into traditional stores if online options exist? Is it worth the effort to put together a good visual display for retail purposes?
Hold your horses because contrary to popular belief, we'd like to inform you that retail is very much alive and kicking. Many brands are still working tirelessly to keep their physical stores popular and trendy.
So, to get you in the mood for some visual merchandising innovation and creativity, here is a quick rundown of some of the advantages you may expect to reap:
Storytelling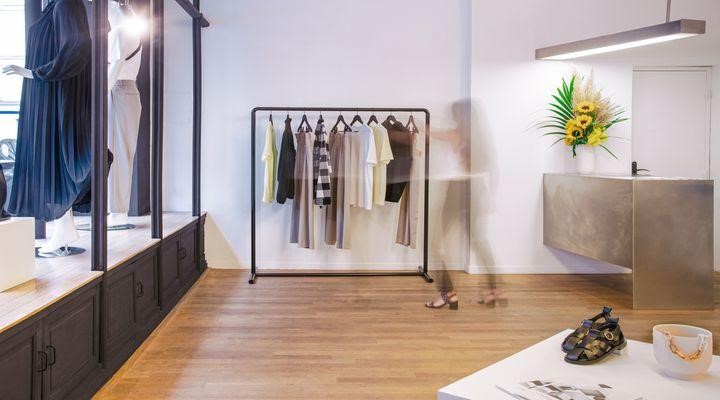 We've all grown up on stories, right? Virtual merchandising is like telling a story. Retailers need to tell their customers what makes their brand special because whether or not your brand remains relevant depends on this. This will set you out from the competition in a competitive marketplace.
It allows you to convey your brand's values and ideals to consumers in a variety of ways. This will show them if your company is the one that can ease their problems as customers. Customers can be reached without the need for a sales pitch when you employ visual merchandising techniques.
Increased sales and customers
We can't stress this enough – visual merchandising is, without a question, the most alluring kind of retail lure. Create captivating window displays to draw in new consumers and watch as store traffic soars. If done correctly, it can lead to a rise in satisfied regulars.
Since aesthetics are everything, you need to give customers a reason to stay inside your store as much as possible. If your store is appealing enough, people would want to visit it as often as possible, even if they don't end up buying anything.
But, don't sweat because your sales will dramatically increase if you focus more on visual merchandising. Give the people want they want, and they'll always come back for more! Find out more on this page.
A value-added feature
Throughout time, the goal of effective visual merchandising has been the same: to increase the perceived worth of the thing being sold. When the relevant visual merchandising strategies are employed, even a product with weak demand can be brought to the attention of shoppers. You can make sales without discounting the selling price of these items. It's a planned approach to reaching buyers for your wares.
Improved shopping experience
Visual merchandising is an integral part of marketing campaigns and may significantly affect sales and brand loyalty. It has the power to influence how customers will think once they set foot inside your store. So, if you want every single customer to get a positive vibe from your store, you should definitely focus on visual merchandising.
It's also good to know that effective visual merchandising relies on being both creative and innovative. You can learn a lot from different successful brands that don't neglect their stores. Don't let online shopping win!
In addition to the tried-and-true methods of having well-stocked shelves and visible sale signs, consider the ways in which visual merchandising can enhance your customers' shopping experience and ultimately boost your retail sales.
If a customer is satisfied with their purchase and their visit to your store, they will undoubtedly spread the word around to their closest friends and encourage them to visit the store as well. How amazing is that?
Advertising
You express your talent for marketing through visual merchandising. It provides you with additional promotional channels to reach your target audience. Such advertisements on billboards are examples of visual merchandising.
In other words, it's like advertising for free. We suggest you use visual merchandising to market your e-commerce site as well as any other brands or sales channels you may have. Incorporating your digital assets into your physical storefront and point-of-purchase fixtures may create a dynamic and engaging space for promoting your products and services.