The last year or so has been tough on most business owners due to the uncertainty and restrictions of the global pandemic and political and social unrest.
If you're looking for ways to get more sales for your venture at this time, there are multiple strategies you can use. It pays to avoid offering too many discounts as this can be counter-productive. Instead, follow a few alternative routes to boosting sales in a competitive market.
Sell People on Benefits
It's tempting to focus on product or service features when trying to sell to potential buyers, but this won't help you as much as you think. Instead, find ways to sell people on the benefits your offerings provide them or the problems you can solve for them. Relate everything back to your customers rather than your business. People want results, after all, so they need to know how your wares make their lives easier or better.
It helps to work out the ideal customer you're trying to sell to. From there, develop a list of all the benefits these people can enjoy if they buy your product or service or the problems they have that can be solved. Plus, make sure you're clear on the unique selling proposition of your organization. What is it that you offer that is a competitive advantage over other businesses? What is unique to only your venture? Present and highlight these factors in all marketing and sales efforts, and you should soon see results.
Provide Free Gifts with Purchase
To tempt people to complete a transaction, it pays to offer free gifts with purchase on occasions. This strategy is frequently utilized in the beauty industry but can be a winner for most sectors and help to generate extra sales. Everyone loves receiving "something for nothing," and a limited-time free item should spur people on to buy when they otherwise might not have moved forward.
There are various product ideas you can use for this technique, depending on the types of goods you sell and your budget. For example, though, you could offer custom bags, pretty notebooks, stationery items, accessories, or tech tools.
Combine Products into Package Deals
Another idea to test out is combining products or services into package deals rather than selling them all separately. Bundling wares into a limited-time-only deal is an effective strategy that creates a sense of urgency and can tip shoppers who are on the fence about buying over the edge.
For best results, group products or services together in a way that gives people a bit of a discount and also relates to a specific theme. For instance, you can bundle items according to color, style, occasion, season, topic, or gift recipient (e.g., mum, dad, pet, etc.).
Incentivize Bulk Orders
Similarly, why not encourage people to buy more from you by incentivizing bulk orders? This strategy is especially useful when you sell to companies, but can work for any customer type. What qualifies as a bulk amount will vary from business to business, so think about the normal quantities people tend to buy from you, then come up with a larger number to incentivize.
Once you have this figure in mind, offer shoppers a bonus for buying up big. For example, they could get a discount, free shipping, a free promotional product, free membership, or something else that works for you and your clientele.
Give a Guarantee
Often, the main thing that's stopping someone from saying yes to a purchase is their concern with the risk involved. If you sell goods or services that people worry might not satisfy them, or feel might be too expensive, or something they won't use enough, consider offering a guarantee. Doing this removes the risk for consumers and can help you significantly improve sales as a result. You could give a 30-day money-back guarantee or a, "If you don't like it, return it" assurance, for example.
Give Away Samples or Provide Product Demonstrations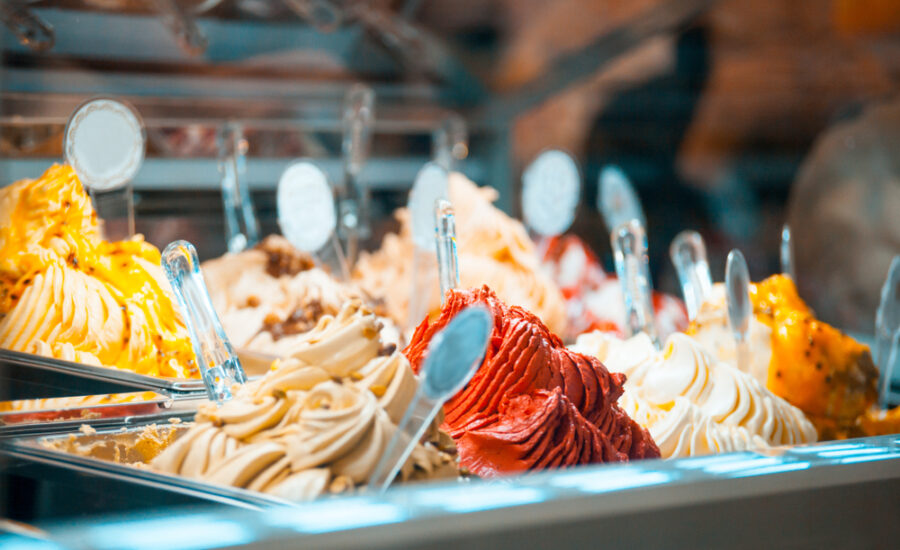 For some ventures, an effective sales strategy is giving away samples or providing product demonstrations so potential customers can get a taste of what's on offer. Samples generally work best for businesses that sell lower-cost items such as food or stationery.
Product demonstrations can be helpful for technological wares, expensive cars, consultancy services, or other goods or services people may hesitate about investing in. When people must be sure something works or will suit their needs before they purchase, a demonstration can be the impetus required for them to commit.
To boost sales in a competitive market, you might also like to offer free or lower-cost shipping or run a competition to get people engaged and interested in your brand. Try multiple techniques to see what works for your business in 2021; you might be surprised by the results.