Most industries in the past year have suffered a dip in demand and revenue. However, the poker world, propelled by advanced technology such as smartphones, faster internet, and online iGaming providers, has instead encountered a surge in popularity.
For instance, the American state New Jerseys NJ gaming enforcement division reported a 90.9% increase in March 2020 compared to the industry's revenue in 2019.
The poker industry's success to date is primarily related to its ability to evolve and flow with any situation thrown its way. As such, the sector is expected to continue to flourish in the coming years.
Beyond innovative tech and online poker platforms making the game available to the masses, elements of or related to the game which have driven people to play include:
Access to multiple iGaming providers offering players enticing incentives to play poker
Pokers is partially a skill-based game that attracts people to play who enjoy having control over the outcome of a game.
Players can improve at poker by practicing and reading about poker.
Poker is a sociable game, enabling friends and families to play together. Also, individuals, should they wish, can make new poker friends online.
In addition to the above, a lot of countries' attitudes towards gambling are changing.
For example, the Americas Supreme Court eliminated the professional and amateur sports protection act in 2018. Allowing each state to legalize multiple forms of gambling.
Numerous states to date, including Colorado, Pennsylvania, and New Jersey, have seized the opportunities and benefits of the gambling industry by permitting its use.
A study reveals the gambling market accumulated $116 billion in May 2018, and poker, namely Texas Hold 'Em, adds a large portion to this sum.
But beyond the traditional variant of the game lies a stream of other interesting poker alternatives that some players are yet to explore. For an overview of some of the best poker variations available to play, see below.
Texas Hold'em
This poker variant is accessible at most online casinos. Hold'Em's popularity is due to the game being mediated heavily during the poker boom through television and songs such as Lady Gaga's hit record poker face.
Moreover, following Chris Moneymakers colossal win online in 2003 when he earned $2.5 million. Inspired onlookers began playing poker in hopes of accruing fame and fortune like Chris.
In terms of the gameplay, two players to the left of the dealer put forward their forced bets.
Once two cards have been dealt to each player. The game begins in a clockwise motion starting with the player seated to the left of the big blind.
Based on their cards, each player decides whether to fold, call, or raise a bet.
The popularity of the game means there's a vast pool of resources online related to this variant for enthused players to read and learn about for free.
Omaha Hi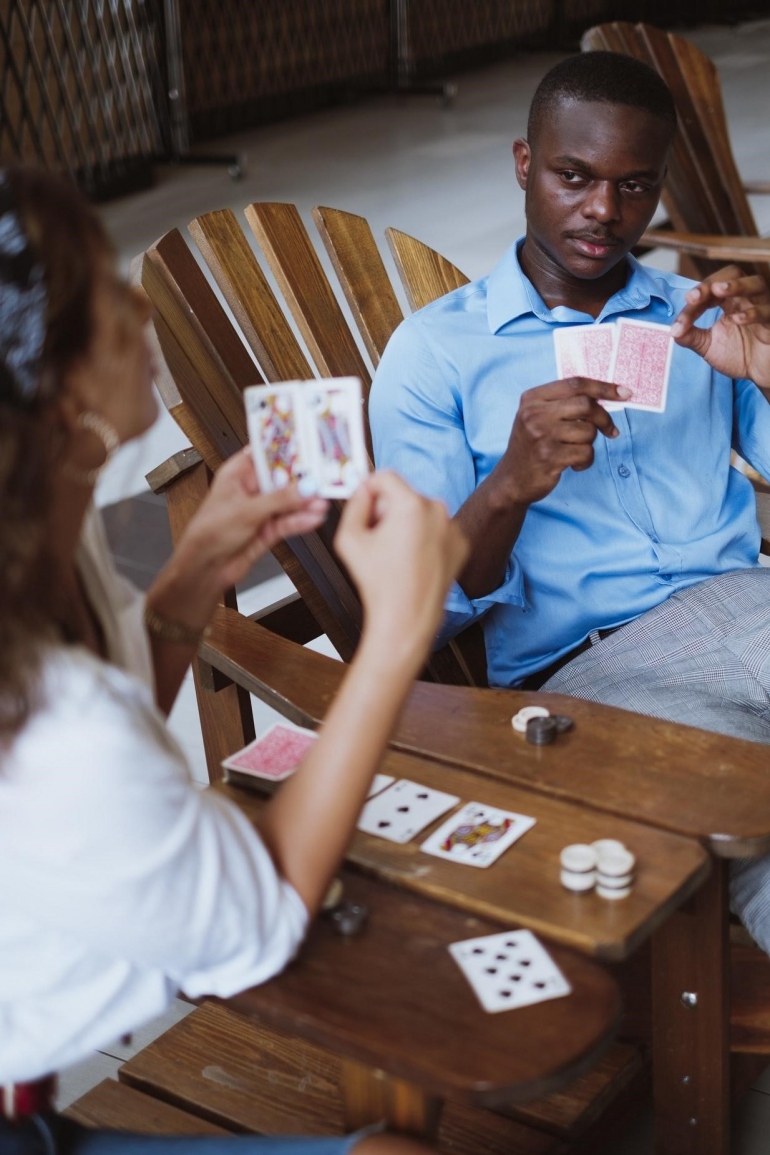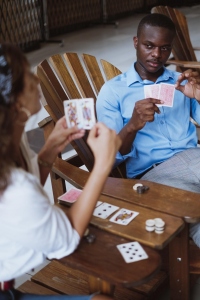 In second place to Texas Hold'em is Omaha Hi, which is usually a pot-limit game.
This game shares most of the same aspects as Texas Hold'em with one difference: a total of 4-hole cards are given to each player instead of two.
In Omaha, players will still try to make the best five-card hand possible. However, in contrast to Texas hold 'Em, players need to use two of the four-hole cards and three from the five available community cards during the game.
The advantage of having more cards in Omaha means each player has a better opportunity of making a great hand. This is due to the possible winning combinations increasing from two (in Texas Hold'em) to six.
Omaha Hi can be found on most iGaming sites. However, it's not as widely available as Texas Hold'em.
Badugi
Badugi is a unique variant of poker that turns many well-known rules about poker upside down.
To be within a chance of winning Badugi, players must create the lowest hand possible, opposed to Texas Hold'em, which values a player's highest hand.
In a game of Badugi, each player is dealt four cards. The best hand a player can make is an A, 2, 3, 4 in different suits; this combo is referred to as the wheel.
Any matching suits must be eliminated from a player's hand. And the ace will always play the lowest value.
Plus, those with four-card hands will immediately beat three-card hands, regardless of the value. Although if two or more players have playing cards of similar value, the player with the lowest top card will win against its opponents.
Horse Poker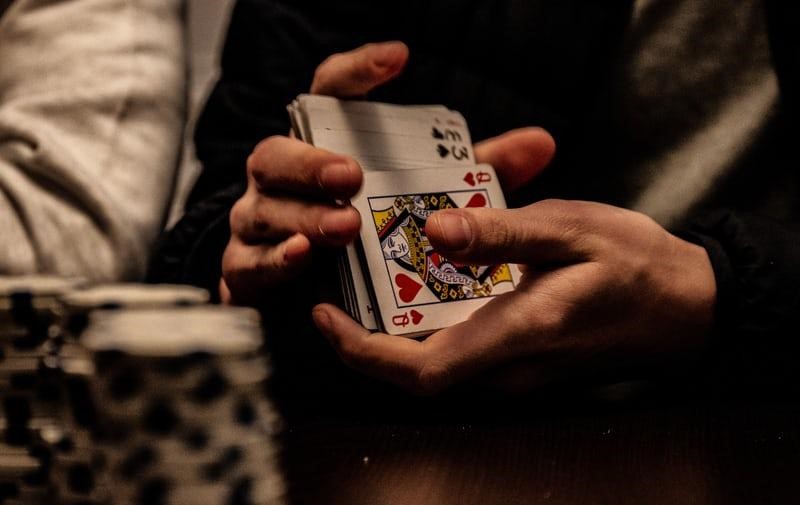 This version of poker has little association with horses. The name is an acronym that defines five poker games.
HORSE draws its rules from Hold 'Em, Omaha Hi, Razz, Stud, and Eight or better.
This poker game is often used in famous poker tournaments such as the World Series of Poker (WSOP). And is often played in live games with high stakes.
To prevent poker players with special skills and experience in different poker variants from dominating the game. HORSE poker helps to create an almost level playing field for all players.
Yes, the horse game is more complex, but it's undeniably exciting to play and fascinating to watch than other poker games.
The combination of rules makes this game incredibly difficult to master. So, it's perfect for those who enjoy a real challenge. While also exposing players to different poker versions in one sitting.
The above gives poker novices and fanatics a brief overview of some of the best poker variations available to play.
Popular poker games are much more accessible for people to play at the casino online. Hence why most people will spend their time indulging in a game of, for example, Texas hold 'Em.
Furthermore, other lesser-known poker variations players may want to explore include Chinese poker, crazy pineapple, and Guts!