WordPress is one of the easiest tools available to help you launch a website. Whether this site is for personal use or professional, you can have a great looking website up and running in no time at all. Even if you have never built a website before, WordPress makes it easy. In this article, we'll go over the 6 steps you can follow to quickly set up your own website. While you may need to dig a little deeper into each section eventually, these 6 steps should at least illustrate how easy the overall process of creating a WordPress site is.
Get a Domain Name and Hosting
The first thing you need to do is set up your domain name and hosting. The hosting provider is the service that will store your website files and allow them to be accessed from the internet. The domain name is the address people will type into their internet browsers to reach your site.
Luckily, there are many cheap web hosting options out there. Browse through several of them and see which ones fit your needs in terms of cost and storage size. After that, you'll want to grab your domain name. Most hosting providers have a way for you to add a domain name through their site, but this isn't required. If you prefer, you can purchase the domain name from another provider and transfer it over to your new hosting.
Try to choose a domain name that represents what the website is about. For example, if the website is for a business, see if the full business name is available as a domain. The closer your domain name resembles the topic of your website, the easier it will be for people to remember.
Install WordPress
Once you have those two basics set up and configured, you can then move onto adding WordPress. Most hosting providers have a simple way for users to do this. Look for an option in your CMS that says "Install WordPress." If you can't seem to find it, try contacting the hosting provider and asking them the best way to install WordPress.
Another option is to do this manually. To install WordPress manually, you will first need to download all the files from WordPress. From there, you will need to then upload these files to your hosting account. Once uploaded, you should be able to start using WordPress.
Set Up the Basics
After WordPress is successfully installed on your hosting account, you'll then want to work on the basics. Some of the things you'll want to do immediately choose a username and password, title your site, and pick a Theme. WordPress Themes are templates you can use to quickly change the design of your site. There are thousands of free ones available, so play around with a few and see what works best for you.
Another thing you may want to do is secure your WordPress site. To do this, you will want to grab some security plugins (more on that below). You can also do things like enable HTTP Strict Transport Security. The last thing you want is for someone to hack into your new WordPress account, so take some time to secure everything before proceeding.
Grab Some Plugins
Plugins are one of the biggest benefits of using WordPress. With plugins, you can quickly add advanced features to your WordPress site without having to do any coding. To get started, there are a few basic types of plugins you'll want to get:
An SEO plugin
A security plugin
A plugin for tracking website visitors
Just like Themes, there are thousands of plugins available for free and for a subscription cost. Take some time to think about what sort of things you would like your website to do. Chances are there is a simple plugin that will allow you to do just that.
Add Your Content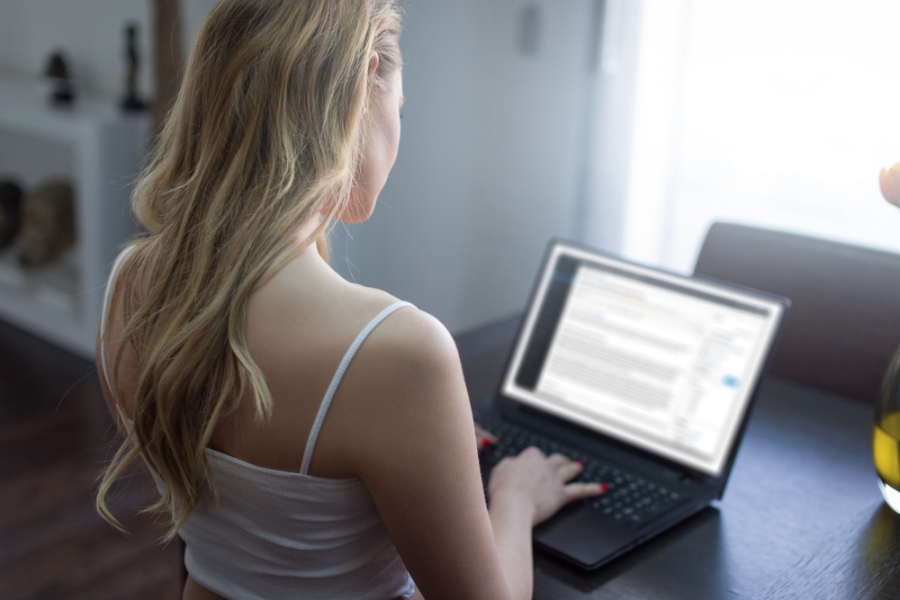 Now it's time to start adding your content. Create a list of all the pages you want to have on your new WordPress site. Then decide whether you want these to be posts or pages. From there you can begin adding them through the sidebar in WordPress one by one. Add a title and format the content the way you want.
For now, you should focus on the main pages of your website, such as the homepage, an About Us type page, and your contact page at the least. Remember that you can always go back and edit the content of these pages, so you can just add in something temporary for now.
Edit and Refine
Finally, you'll likely need to make some changes as you go along. If this is your first time setting up a website, it may take you some trial and error. As you type in content, you may realize that you don't like the way it looks with the Theme you chose. In this case, you would want to either try out a new Theme or edit your content in a different way.
Or you may realize that something just isn't working right and that you need another plugin. Setting up a WordPress site takes time, so don't get discouraged if it doesn't look the way you want it to right away. Editing and refining your WordPress site will become a common practice as your site changes and grows, so get used to the process of doing it now.
Launch Your WordPress Site
If you follow all the steps above, you should be ready to launch your WordPress site to the world. Unless you changed some of the settings, the site is already available, so start passing out your domain address. Try giving it out to a few people to start with and get their feedback on the site. Once you're sure everything looks the way you want it and is working properly, your WordPress site will be good to go.