Getting an eCommerce startup off the ground is incredibly difficult. Especially because there are countless eCommerce websites in the world, so there is a lot of competition out there. However, that doesn't mean that you can't make your eCommerce startup business successful.
If you want to have a website without too much effort, you can always look at websites for sale and buy one. But no matter if you build or buy your website, there is still a lot of effort you need to put in to make it successful. One of the things you need to think about from the very beginning is marketing.
Here is how you can market your eCommerce startup business to make it grow and prosper.
Implement email marketing
Email marketing is a popular strategy a lot of businesses use because it's a free and very effective method of attracting new customers and staying in touch with existing clients. If you want to use this marketing technique, you need to know which emails have the highest levels of engagement.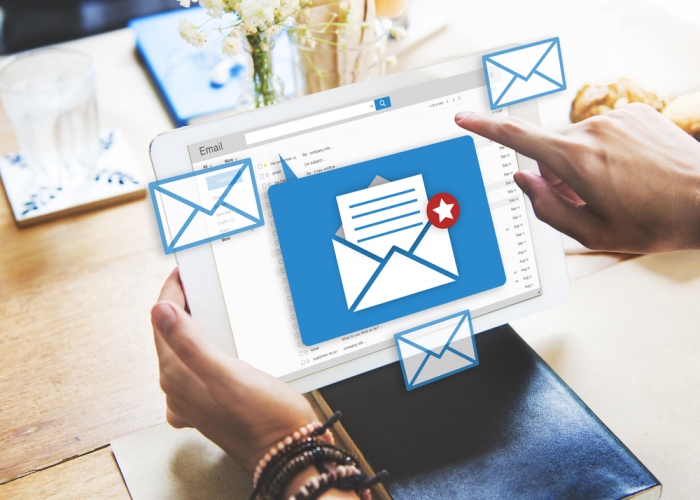 They include:
Welcome emails. As soon as a new customer interacts with your business, show your appreciation with a welcome email. These emails are usually sent when a customer buys an item or even subscribes to the company's newsletter.
Email newsletter. This communication channel is perfect for marketing your business, as it gives you access to people who are already interested in your business. Use your email newsletter to increase awareness of your products and provide customers with valuable information and special offers.
Thank you emails. Your customers want to see your company is grateful for their business. If you send thank you emails, your customers will feel appreciated and you will be able to build long-term relationships with clients.
Cold emails. Draw people in with a well-written cold email that will get them interested in your business and act on a CTA. Even though most marketers avoid cold emails because most people see them as spam, they can be a powerful marketing tool if they're tailored to the person who's receiving the email.
Don't forget that the body of your email is just as important as the type of email you send. Here are some tips on how to write the perfect email:
Personalize each email with the customer's first and last name to achieve a higher transaction rate.
Create a sense of urgency that will cause your email recipients to convert into customers.
Include social proof in the form of positive ratings and customer testimonials.
Finish each email with a powerful CTA that will increase the chances of converting a customer.
Introduce a live chat feature on your website
Getting customers to your website is difficult, but keeping them there is much harder. That's why customer service is an essential part of marketing. You need to be available to your customers 24/7, which can be hard to do if you don't have any assistance.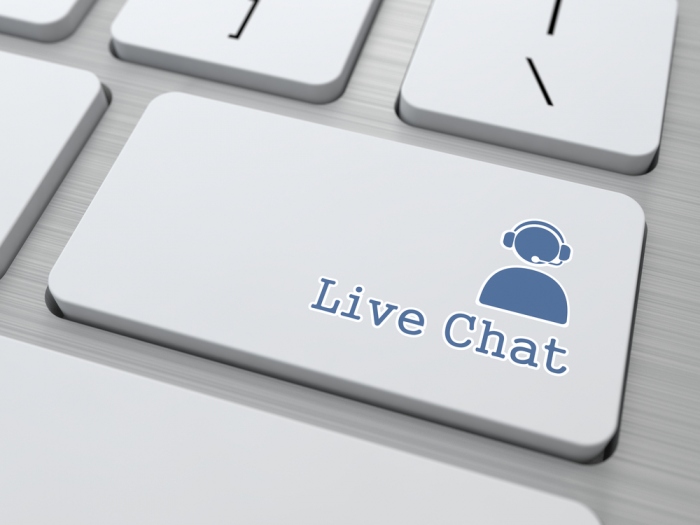 That is why every eCommerce website needs a live chat that will keep customers satisfied with immediate answers to their questions. According to live chat statistics, live chat has the highest satisfaction level for any customer service channel, but only 9% of companies use it.
Here are some of the benefits you will enjoy if you use live chat:
More sales and higher conversion rates. A good live chat has all the necessary information about a website visitor that will help it provide the best service and make a sale. It will use the visitor's location and background to gather this information and chat with a prospect in their own context.
Reduced bounce rates. Ecommerce stores have a lot of issues with bounce rates that affect their sales rates and website ranking. A live chat that jumps in with a simple phrase such as "May I help you" can convince a prospect to stay on your website and become a new lead or customer.
Collecting customer feedback. Most businesses rely on surveys and testimonials for customer feedback, but there is a much simpler and quicker way to collect feedback and that's through live chat. A simple friendly conversation though live chat can provide you with a lot of useful information and feedback.
Building trust and loyalty. A live chat where customers can chat with someone from your store 24/7 will help build trust between them and your business and eventually turn them into a loyal customer.
Apply the best SEO strategies
SEO is a marketing trend that has been around for years, and it is one of the best ways to increase organic traffic and bring more people to your website. There are some WordPress SEO plugins that can help you boost your rankings, but there are also certain strategies you need to apply.
Search engine optimization has changed a lot over the years and the most important aspect of modern SEO is user optimization. Ever since Google introduced BERT (Bidirectional Transformers for Language Understanding), the search engine has become much better at understanding how its users think.
While keywords are still important, it's much more essential to create content tailor-made to your users that will address their needs and issues appropriately. Writing user-focused content is important if you want to develop a successful SEO strategy.
Other parts of your strategy need to include:
Fast loading website. A slow-loading website is bad for your SEO efforts because it leads to high bounce rates. Both website visitors and search engines hate slow loading websites, so make sure to always monitor and optimize your website's speed.
A fully responsive website. A lot of people use their mobile devices to access the internet, and if your website isn't fully responsive, it will also cause high bounce rates. Nearly half of mobile users claim that they switch to a competitor's website after a bad experience with a mobile website.
Voice search optimization. Voice search is a method of searching the internet that's growing in popularity, especially with younger users. If you don't optimize for this option, you will probably lose a lot of Millennial and Gen-Z customers.
Develop a content marketing strategy
Content marketing is an essential part of any successful eCommerce business, as it can help you spread awareness about your store and products, but also boost your SEO. There are a lot of ways you can start a content marketing program, but the most popular way is through a blog.
Most businesses run blogs and use them to provide their customers with quality content and post about news and updates. Approximately 81% of US online consumers say that blogs are a trusted source of information and advice, so it's important to post in-debt articles with CTAs that will catch the reader's attention.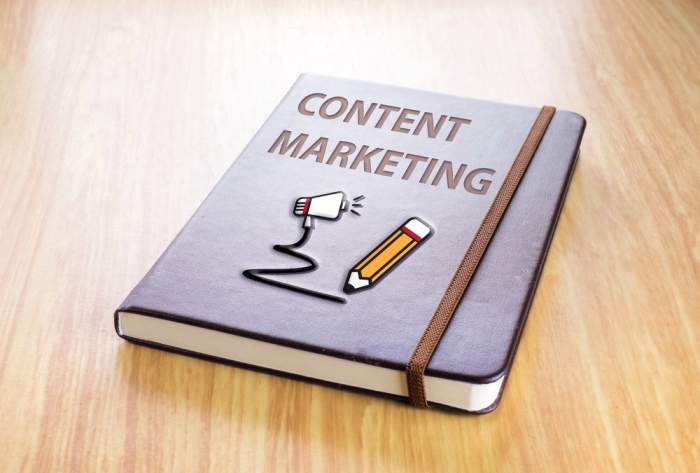 The most important thing about the articles you write is that they are filled with user-focused and endearing content that is well-written and includes long-tailed keywords. These keywords are more descriptive than short-tail ones and have a buyer-intent nature, so they're much better for SEO.
Another popular channel of content marketing is starting a podcast. Podcasts are growing rapidly in popularity, and you can start one to build a strong and loyal community. You can also write guest posts on other blogs and websites to generate backlinks and further improve your SEO.
Final thoughts
Running your own eCommerce startup is a great way to make money from wherever you want to work. Just remember that your marketing campaign is just as important as having high-quality products and a great website. After all, both of those factors won't mean anything if you don't know how to advertise them.
Even though the competition in the eCommerce world may be fierce, as long as you apply these helpful marketing tips, you will have more sales than your competitors.